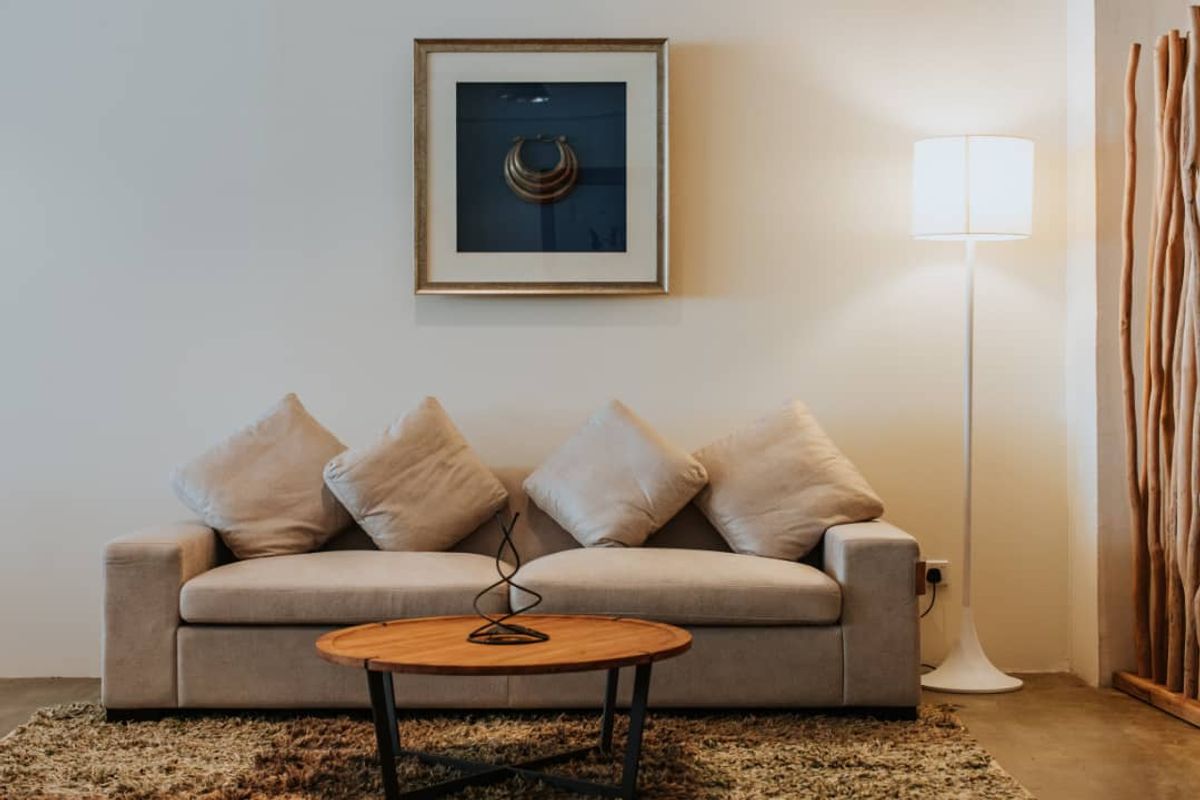 When for a new sofa, the first question many people wonder is whether to choose leather or fabric.
The sofa is such an integral part of our home life, the place where we relax after a long day's work or where we gather in the evenings to entertain guests. So it makes sense that we spend some time weighing the positives and negatives of leather and fabric sofas.
A sofa is a great investment; a good quality couch will last you for years, so it's important that you choose one that is suited to your home and your lifestyle.
Find out the pros and cons of leather vs fabric sofas with this helpful guide and figure out which option will suit your living room best.
Fabric Sofas
Fabric sofas create an inviting atmosphere. They come in a huge range of colours and patterns, which makes it easy for you to find one that suits your interior décor.
When choosing a fabric sofa, you need to consider how much time you will want to spend on maintenance and cleaning. It's also good to spare a thought for the durability of the sofa.
It is recommended you spend a little extra on a fabric sofa to ensure it has a strong frame and high-quality fabric. This will ensure your sofa will last and look better for longer.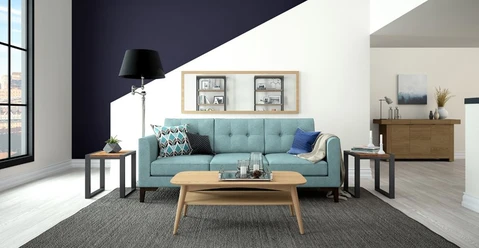 When it comes to cleaning your sofa, fabric sofas may need more cleaning than leather sofas, but they are easy to maintain. You can use simple soap and water to clean or purchase upholstery cleaner from the supermarket for a more rigorous clean.
You can also guard fabric sofas against stains using a stain protector spray. Steam cleaning yearly can also ensure it lasts longer.
Pets and children will have an effect on the life expectancy of your sofa. Expect a good dose of staining with little children around, while pet hair may require a vigorous vacuum to lift. Cats may be the worst enemy of fabric sofas; if untrained, their claws can loose threads and quickly shred your couch.
Allergens, like pet dander and dust, can also collect in the fabric of your sofa, so cleaning is particularly important if you have allergies.


How to Style Your Fabric Sofa
Patterned sofas can go out of fashion, so a single colour sofa coupled with colourful and patterned cushions will make rejigging your décor easier.
Discover more about selecting and arranging sofa cushions and start bringing your living room to life!


Leather Sofas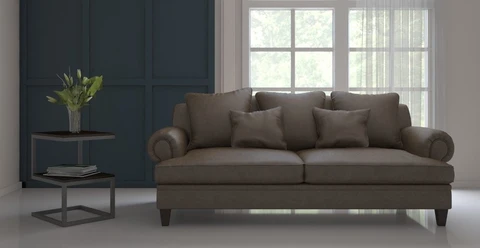 Leather sofas are durable and can often last longer than your average fabric sofa. A quality leather sofa will keep their shape and looks for years to come.
With a leather sofa, you won't have to worry about messy kids or clumsy adults. Cleaning leather is simple, with a quick wipe and a little dusting.
Lighter leather sofas are less stain resistant but still easier to clean than a white fabric sofa. However, you will still need to practice some occasional maintenance to keep it looking fabulous. You will need to regularly moisturize the leather to keep it soft and in good nick.
Leather sofas are hypoallergenic. However, even though leather sofas won't hold on to pet dander and hair, leather sofas are not recommended for owners of unruly pets. Scratches from boisterous dogs and cats will be difficult to fix.
If your dog is well-trained and isn't one to jump on the sofa, a leather sofa can be a good option for dog owners.
Are Leather Sofas Cold in Winter?
A common query is whether leather sofas are cold or warmer to sit in than fabric couches. The answer isn't easy to provide. A leather sofa will reflect the room temperature or your body temperature.
On a cold day, a leather sofa can be cold to the touch, but under a warm throw blanket it will warm up to a comfortable temperature.
On a hot day, with no air conditioning, your leather sofa might heat up, causing you to sweat and stick to the leather. But if your house is climate-controlled you will find yourself perfectly comfortable.
How to Style a Leather Sofa to Your Room
Leather comes in all sorts of colours these days, but a neutral leather palette will go with most decors. A leather sofa offers elegance and sophistication to a living room. In fact, it's a sleek and chic addition to any room, whether it's your bedroom, your dining room, or your lounge room.
In the end, the right decision depends on you, your household and your lifestyle. Thamesa has a huge range of sofas available in vibrant fabric.